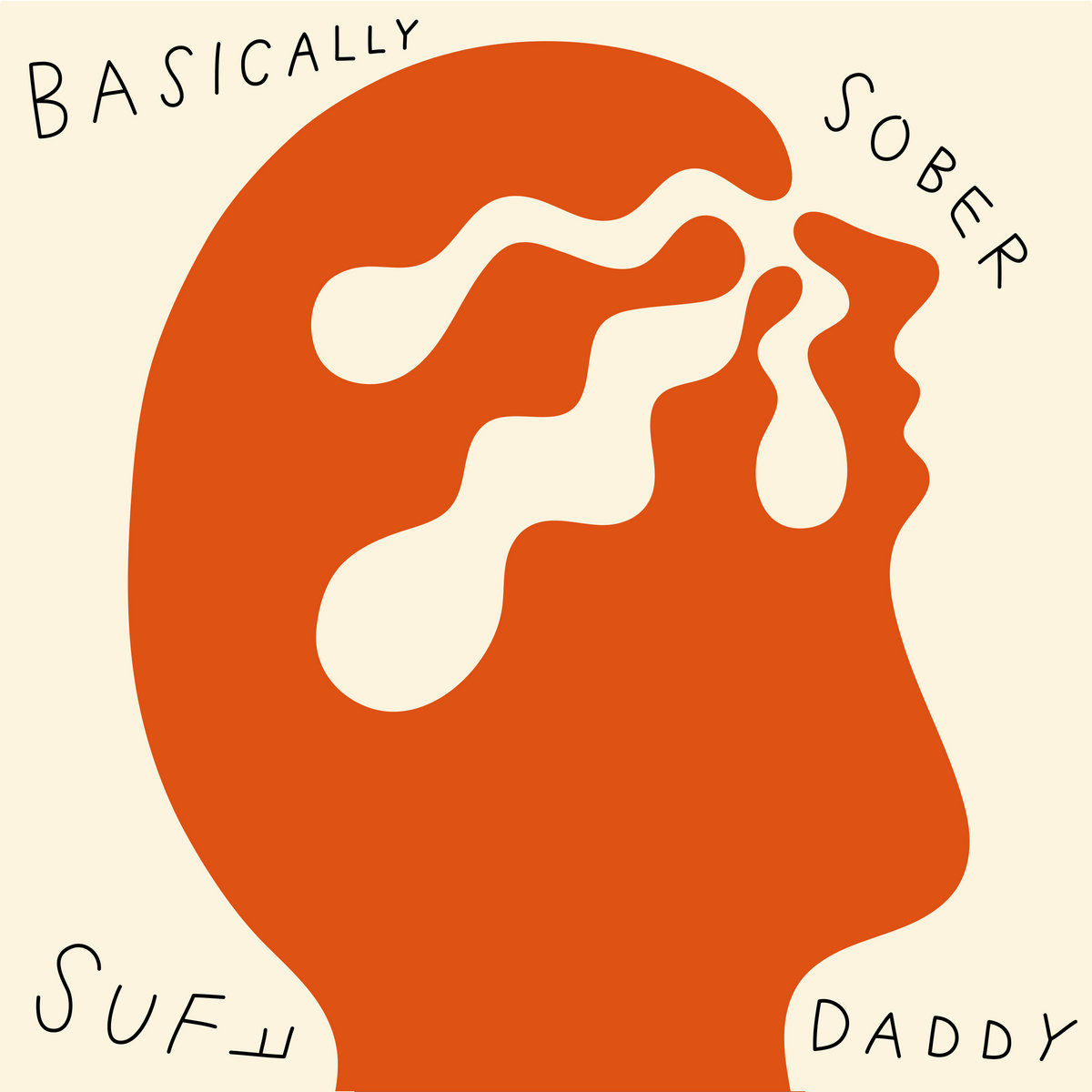 Berlin-based producer, beatmaker, and all-around big papa Suff Daddy returns with an irresistibly-bouncy instrumental long player to herald in the new year, aptly titled 'Basically Sober'.
Although it will be almost two years to the day since his last solo endeavor, 2020's 'Pompette,' Suff Daddy has kept busy. The prolific, Berlin-based, globally renown producer presents 'Basically Sober,' the perfect album to encapsulate the feelings of the last couple years and an aptly named follow up to 'Pompette' ('tipsy' in French). The instrumental album combines an ingenious, R&B / Hip-Hop laid-back vibe within an electronic aesthetic that is full of bubbly beats, syncopated drums and synthesized grooves to keep you moving and nodding along.
The 1st single, 'Trouble in Wackyland Pt. II' dropped December 3rd and it's a doozy! Super bouncy, featuring arpeggiated, wobbling synths, polyrhythmic percussion and an almost woozy, bubbly vibe, this synth-forward tune brings together lo-fi and uplifting R&B within an electronic framework, perfectly reflecting the infectious beats to be found in "Basically Sober".
Kicking off 2022 will be the double single "Gamma Squeeze" b/w "Sophie's Symphony," dropped on January 14th. The tracks are perfect opposites – "Gamma Squeeze," a punchy synth-driven heavy hitter and "Sophie's Symphony," a moody, wobbly two-stepper – set up a musical one-two punch to jump-start the new year. The final single, the firecracker "Super Breakout," is set to be released February 11th and will be accompanied by a full-length visualizer created by Suff himself, starring his IG-famous pup Karl as the main character.
Singles will be accompanied with stunningly gorgeous visual goodies courtesy of Robert Winter (Illa J, Megaloh, Hi-Hat Club, etc) and the DIE OTTOS crew drawn from the one-of-a-kind cover art. As Suff says of the album, "These beats basically made themselves. They all just got out, I don't even remember the process. It sounds cheesy, but they really are a reflection of my state of mind at that moment. It's been a fucking great time." With the way the world has been turning, it's best to be Basically Sober.
Suff Daddy
Basically Sober (LP)
Track List
01. Basically The Intro
02. Gamma Squeeze
03. Danger Ca$h Money Anthem
04. Interludio De Medicamento
05. Sophie's Symphony
06. Trouble In Wackyland Pt. II
07. Suff's Synthetic Synth Strain
08. Pariser Haschisch Klub
09. Super Breakout
10. Jean Baptiste Emanuel Suff
11. Rob Daddy's Secret All-Star Intermission
12. Broccoli Break feat. S. Fidelity
13. Basically The Outro
2022 Released by Jakarta Records