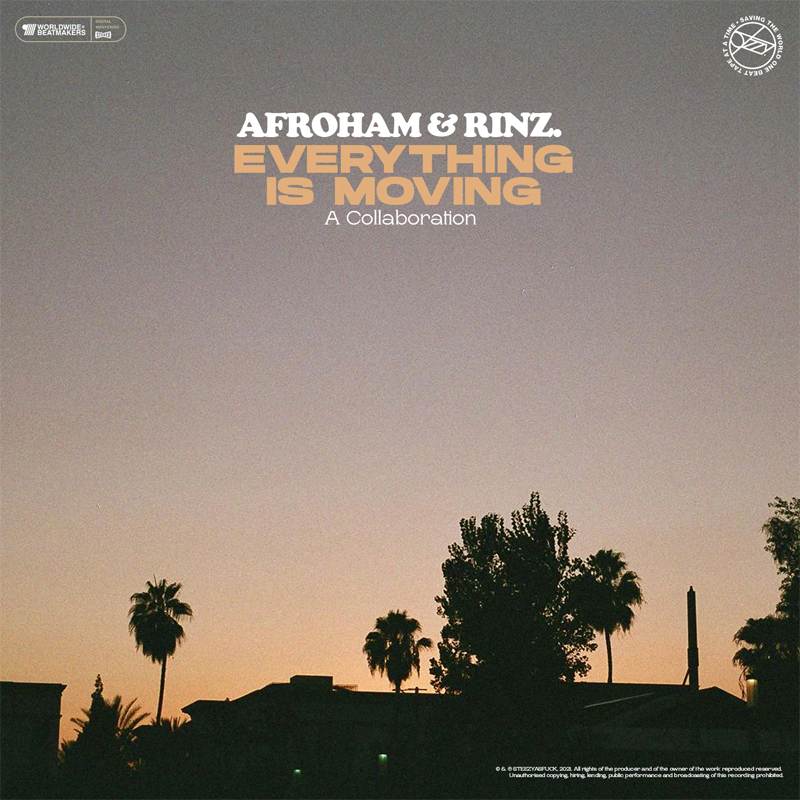 ---
Today we're seeing two great producers team up together and sharing the track on the catalog in a collaboration. Get to know both Afroham and RINZ. in-depth in this article down below for the full vision & vibe of the song. It's a true honor of sharing this one with you all!
Interview with Afroham.
When I was 14 I was fooling around in FL studio for a little bit, and I thought "how did they make beats before they had software like Fruity loops?" I searched literally for "analog beatmaking" on YouTube and I discovered the Akai MPC, which changed my perception on making music entirely. Growing up in Zaandam, Netherlands without many other producers – musicians around me, especially those who were into hiphop.
I later discovered the "Flip This!" section on Future producers where I basically taught myself how to flip samples I found on YouTube and cheap records. I had a deep love for Drum & Bass which is were I learned the importance of mixing and sound design, but the technicality of the music started to bore me which made me turn back to hiphop and I haven't left since. Besides that, I finally started to find people with a similar passion and slowly started to build a network of musicians and producers who continue to inspire me to this day. I'm so grateful for the community, labels and artists I've met through this journey. One of these artists is Rinz. We met relatively recently through mutual producer friends and this is the first project we worked on (the picture is during our first studio session together).
---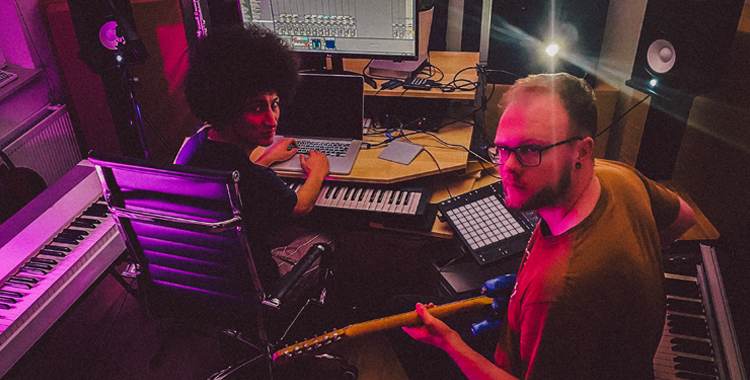 It's pretty crazy when the numbers on my first two releases started coming in. I'm fully aware that the playlist eco-system has pushed my music enormously without me having to build a real fanbase. But regardless I'm still baffled by the amount of people that heard my music, either actively searching and digging for the music or through playlists. The streams are cool, but it doesn't compare to being part of a community with like minded people, sharing art and working with record labels that are real and true to the music. NINETOFIVE and Steezyasfuck are two of the first labels that helped me discover the music that I loved, which is why I'm truly grateful to have a collaborative release with them. I hope you enjoy the music as much as i enjoyed making it.
Interview with RINZ.
My late-teenage years in Germany were spent listening to alot of 90's Hip-Hop music with friends. One of them had a sampler and I was fascinated by messing around with sound in a way I wasn't used to. It pushed me to get a Maschine from Native Instruments to try sampling myself. At the time, the style of Marco Polo & DJ Premier really influenced the way I thought of the beat-making process.
I started sampling records from my parent's record collection. Eventually I started adding detailed layers from my own instruments to give the samples a different, new feel. I carried on for years without releasing any of it until recently. About one and a half years ago, a friend inspired me to jump into the Lo-Fi scene and I received a great welcome from the community. Over time, I got to meet so many talented beat-makers in the community—one of whom is Afroham. We hit it off straight away because of our mutual love for hip-hop music.
This set the theme for our first collaboration and I'm very happy with how the beat turned out!I love Afroham's delicate musical sensibility. For this beat, he made some ear-catching percussion loops with samples and some knocking drums. We then discovered the vibe of the song by adding the Rhodes chords as a foundation. I included some simple yet funky guitar licks in the mix and there it was-a groovy, energetic beat that got us moving
Press here to get directed to your favorite streaming service.
---
---
---