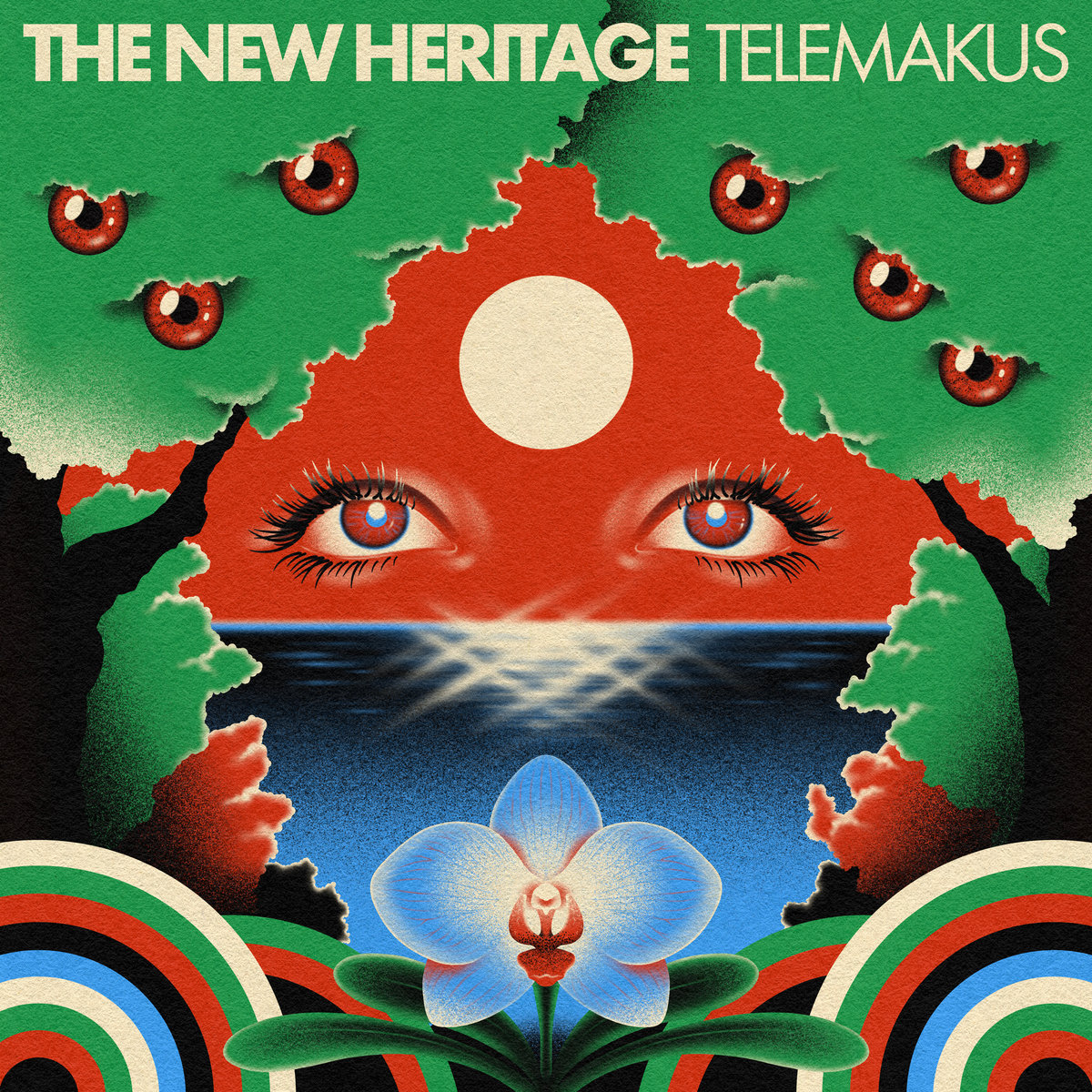 Northern Californian composer/pianist Telemakus' long awaited LP 'The New Heritage' has finally arrived, and with it the artist takes a step into a new artistic beginning. Telemakus' work has stemmed to highly creative composition and arrangement, generating a spirited album tackling the themes of exploration, wonder, and innocence. This album's foundation lies at the intersection of jazz and hip hop, playing into the heritage of jazz-sampling artists who turned their hands to instruments, and discovered new musical dimensions and complexities. Fruiting from the year-long COVID-19 lockdown, the album was created virtually with musicians from 11 countries, with a focus on maintaining a live sound while exploring ideas the producer normally wouldn't have considered.
'The New Heritage' represents Telemakus' lineage growing up in the jazz scene, gigging locally in the Bay Area. Being a self-taught pianist, the artist has a unique gift for harmony which evidently translates into the LP's tracks as a continuous flow of inspiration. Having found his own sound listening to the likes of Herbie Hancock, Chick Corea, DJ Harrison, and Robert Glasper, Telemakus' has developed a deeply personal style, as he likes to define it, "off-kilter and unique".
Having written all the album's instrumental parts, Telemakus joins forces with a host of incredible musicians to paint a series of stunning soundscapes. 'Mars Blues' (Released on 21st July) is the first single lifted from the LP witnessing the contribution of Chino Corvalán, Ted Taforo and Corydrums. This track documents the strong connection developed between the musicians, who the producer sees as "incredible people who sometimes mentored me and taught me a lot about how my music can sound". The track explores an expressive sci-fi-esque sound palette, referencing Telemakus' fascination for outer space and astronomy.
"Stoplight", the second single from "The New Heritage", showcases the artist's more experimental side. Fusing mixed metered drum patterns with angular chord stabs, the track is a continuous journey where the melody continues throughout, but the repetition contrasts the improvisations throughout the song cyclically. Telemakus composed the track alongside producer & drummer bastrd, writing an arrangement that feels fresh and unique. After a childhood of listening to Dilla, Madlib, Glasper, and the modern hip hop/jazz greats, then starting his musical journey writing beats with an MPC, Telemakus seeks to further expand that off kilter beat focused sound by pairing it with the virtuosic sounds of the jazz funk greats like George Duke and Herbie Hancock. Fans of modern, beat focused jazz of artists like Kiefer, Rob Araujo and Anomalie will also find something they identify with in this track. Stoplight showcases Telemakus's versatility as a producer and artist.
Press here to get directed to Spotify's streaming page.
Press here to get directed to Bandcamp's streaming page.
Chino Corvalán – Bass (3,4,6,14), Composition/Vocals (14)
Marcelo Soler – Drums (2)
Kosie – Alto Sax (6)
Javier Santiago – Trumpet/Additional Composition/Arrangement/Piano/Rhodes (7)
CARRTOONS – Bass (5,12)
David James – Drums (5,6,11)
Alissa Johnson – Drums (10)
Phøn – Trumpet (5,7), Additional Arrangement (7)
Ted Taforo – Tenor Sax (4,5,12), Composition/Arrangement (5)
Tamuz – Drums (5,7,12)
Corydrums – Drums (4)
bastrd – Drum Programming (8)
10.4 ROG – Additional Drum Programming (5)
Tane – Guitar/Bass/Composition (2)
Gavin Grant – Vocals (5)
Joey Garcia – Guitar/Composition (13)
Thomas Pridgen – Drums (13)
Credits:
Artwork by Dohee Kwon (@kimchisuperpower)
Mastering by sterilone at STAUB
Published, manufactured and distributed by Urban Waves