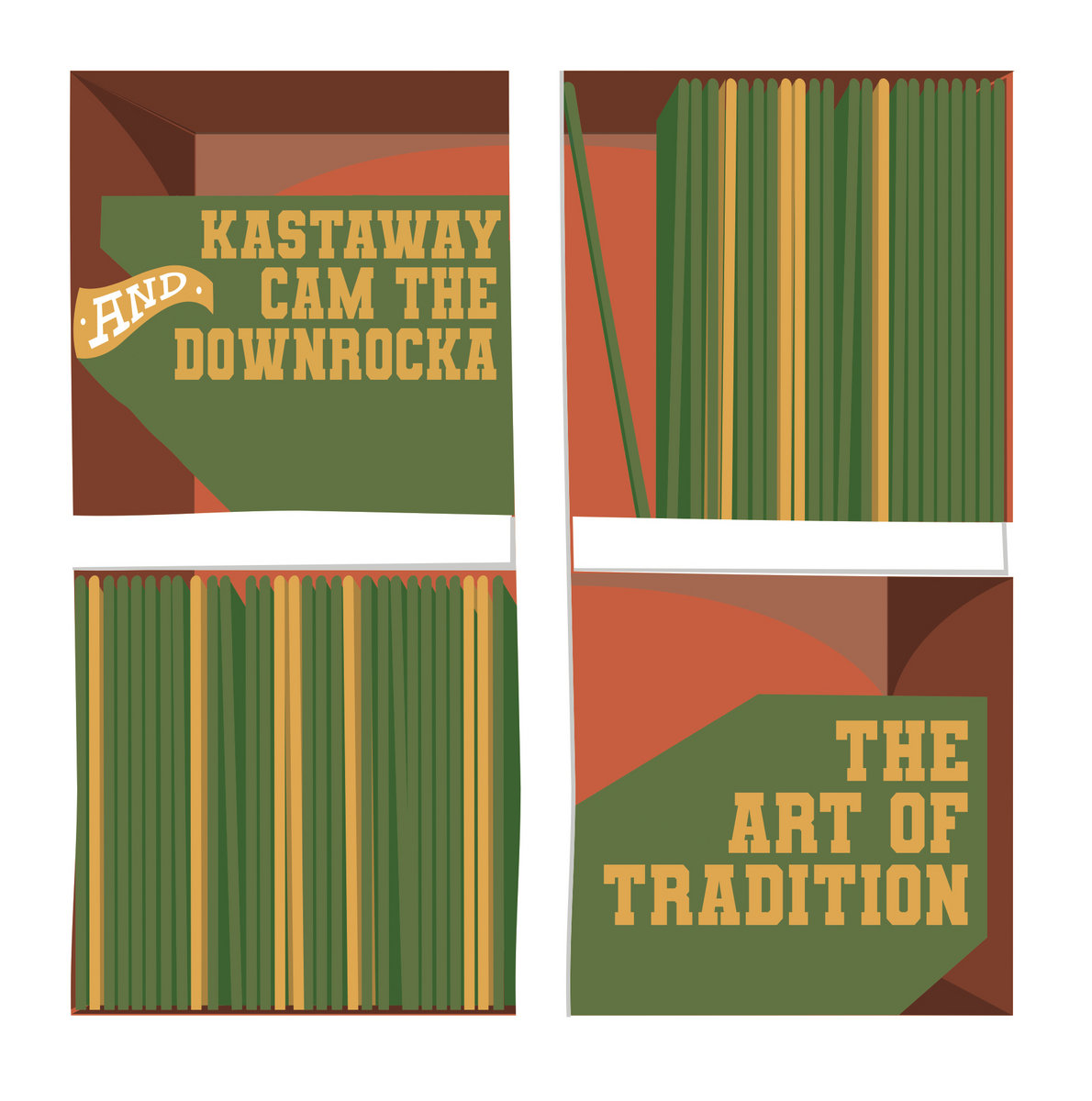 Two continents collide when Chicago rapper Kastaway and Swedish producer Cam The Downrocka join forces on this Boom Bap masterpiece. "The Art of Tradition" is out now via Counterweight Records on gorgeous, orange 12″ vinyl, aswell as on all digital platforms.
Hip Hop has always had that special ability unite people. And this LP encapsulates that very essence. Kastaway´s powerful delivery and personal, yet, braggadocio, rhymes are in perfect symbiosis with Cam´s sample based, hard hitting, jazzy rhythm compositions.
The Art of Tradition is a celebration of Hip Hop in its prime; the golden age era when simply dope beats & rhymes were the criteria of a good album. It follows the classic "He´s the DJ, I´m the rapper" formula, walking in the footprints of legendary acts such as Showbiz & A.G., Gang Starr, Eric B & Rakim, Pete Rock & CL Smooth.
Kastaway & Cam The Downrocka – The Art of Tradition will take you on a ride, possibly a bumpy one, considering your head will be nodding up and down throughout. Winter is coming… so we figured we´d bring you some heat to keep you and your speakers warm. In the words of J Dilla: Turn it up!
The Art of Tradition is a cross-continental collaboration; There´s a long distance between Chicago and Stockholm, Sweden. How did the two of you connect and decide to make this album?
Cam – I guess the first time I heard Kastaways name was when Max I Million pitched a track to me from some guy in Chicago who needed some scratches for a hook. So when I heard his vocals on it I was like, " damn, this dude can spit"  So I was like kind of mesmerized by the way he sounded and the structure of his rhymes. But Kast didn't know that I made beats too.
So after a while with both of us talking back and forth about more scratches to his project, I asked him If he would like to do a demo for me. I sent him the track that would become Moving Past First, and he just went wild on that one. No hook, just him going off in his own way.
So the idea of making the album started with that track. He liked what i had and vice versa.

Kastaway – Like Cam said, I connected with him through Max I Million who put me on to Cam because I needed some scratches. Now that I think about it, that song never came out. I need to go back to that song haha. One day Cam sent me a track and I just did it in a session for another album I was working on but scrapped. Then a year later, he asked me to do another track and he sent me a bunch of beats. Without him knowing what I was going to do, I did all the songs in one day with the exception of Time Limited featuring Dom. 
How did the title "The Art Of Tradition come up and what is the idea behind it?
Cam – We went back and forth with names on it. The first name was The Textbook. But after we had everything ready Kast came up with the name The Art Of Tradition. Since the feeling he got while listening to it took him back to the times of Gangstarr, Pete Rock & Cl Smooth etc. For me since I only produce on my MPC, turntables and vinyl, it felt more fitting to pay homage to that type of sound. The Mc and the Dj. The tradition not so much heard this days.
Kastaway – The Art of Tradition pays homage to tradition hip hop and I also wanted to pay homage to vinyl. I remember when I was a little kid albums being on vinyl and cassette. I had that vision for this album. 
The sound obviously has its roots in early 90´s Hip Hop. Who are your biggest influences?
Cam – Its kinda hard to fit all of the people who influence me. But If i had to pick its gonna be like all of the great ones. Like Premier, Pete, Large Pro, Nick Wiz etc. The list goes on. Its a lot from that era. But i got a special place for Damu The Fudgemunk and People Under The Stairs (RIP Double K) who I really love. And of course there is a lot of djs from the east and west that put their mark on me. So its a mix of both, with the dj elements on it. I just enjoy a dope scratch hook or similar.
Kastaway – That's hard for me. I often crack jokes on fans who are stuck in the 90s but as I reflect, all my influences started in the 90s. Jay-Z, Nas, Common, Biggie, Wu-Tang, Bone Thugs, Busta, DMX. I think those are the main influences.  I love Pac as well but he is more of an influence on my life verse being a  musical influence. 
What equipment have been used to make the beats?
Cam – For this album it was the Mpc 2500. My turntables of course. And a bunch of wax. A lot of wax accapellas and some not, to find the right cuts for the hooks.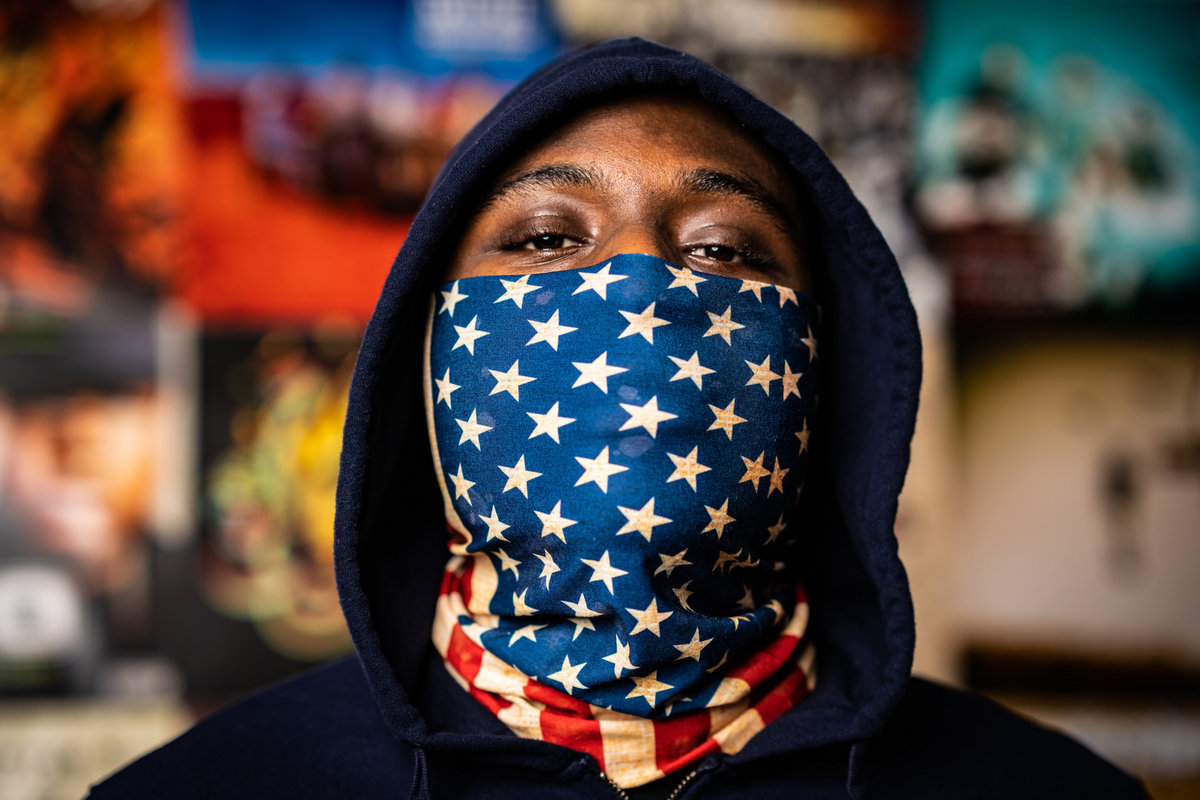 Some of the best rappers have come out of Chi-Town, historically speaking. What´s the musical climate like there now? Are the younger generations open to classic boom bap Hip Hop or does it fall into the old-head category.
Kastaway – To keep it a 100, I'm from the hood and I always check for what my people are listening to because I feel since Hip Hop started in the hood, its important to check what they are listening to. Its a mixed bag here. The younger generation in the hood mostly listen to Drill here but Chicago Drill. However, there are some youngins whose taste is more eclectic and they look for underground or older 90s hip hop to get into. I don't judge any of them, I just hope that they pull something progressive from their music. This is just from a fan's perspective. 
Sweden is known internationally as a leading figure in the mainstream music industry. But what is the Hip Hop scene like? You have been around since its slow emerge, to big break through and witnessed various trends over the years. 
Cam
– Its good. Really a lot of beatmakers and mc's around these days. Of course its different then the 90s era right now , different, sonically. What i feel trends now in Sweden is good, for the people that like it. But i feel a little like the funk is gone from it. You know that type of bboyish funky break side of it, with cuts, and that dusty funky groove. But thats why im here. To keep the tradition alive. It might not be everybodies cup of tea these days but it is mine. And i love it.
Kastaway
– I just want to shout out Sweden because they always show me love. 
Credits
Production & cuts: Cam The Downrocka
Lyrics: Kastaway
Additional lyrics: Chapee and Dominck Giovanni oz
Additional cuts: Rach
Mixed by: Boukas
Mastered by: Michael Govaere
Digital mastering: Ernesto Solar Muñoz
Executive producer: Max I Million
Cover art: Jonas Hilmersson & Luciano Brougham